Communication and Systems
Management Systems/Application

Management system/application
Our priority: customer satisfaction by providing a quality service. To this end, we develop information systems that allow us to monitor the services and their traceability at any stage of the process: from collection, transport, camp/workshop services and delivery at the final destination.
Management System/Application:
Our corporate level system integrates production, administration and management control. It connects the centres, workshops and transport, allowing a complete tracking of the vehicles in all processes, adapting the information to the specific needs of each client.
Digitalisation
Our logistics centres are equipped with terminals and mobile equipment, which allow us to control and have access to the operations carried out in real time. All information is automatically integrated into corporate level system.
Tois
This is the information exchange tool that integrates Anubis with the client's system, which also allows "ad-hoc" information to be displayed in real time.
Radio frequency.
Our warehouses include terminals and mobile devices which allow monitoring and control in real time the operations performed. All the information is automatically integrated in our Application for compounds and warehouses of ANUBIS.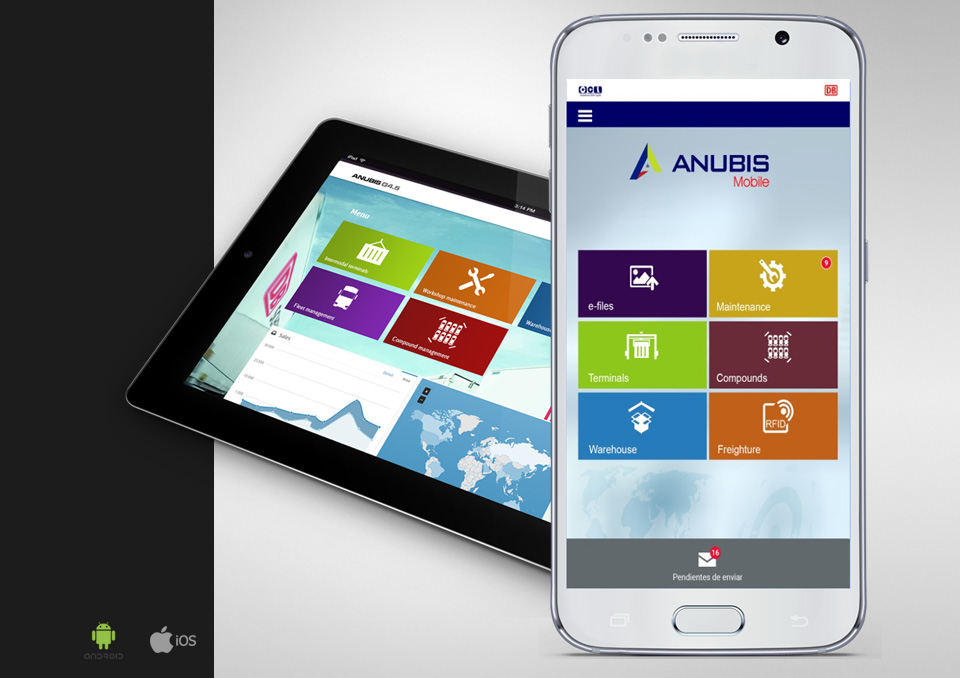 Communications and Systems
Calle Musgo, 1 – 28023 – Madrid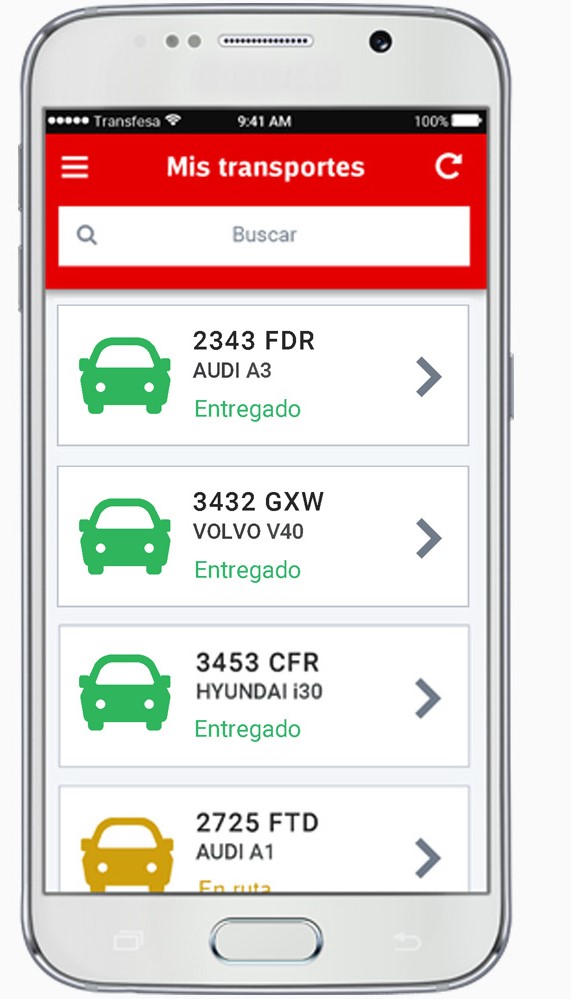 Autosemat app: the innovation for your transports' management.
Autosemat streamlines the management of your vehicle transport. This internal tool is integrated into our system, providing a total visualisation of transport traceability in real time.
Online information on the transport process, both collection and delivery.
Possibility of attaching photographs, files and signatures for transport monitoring.
Total traceability with geolocation of your vehicles and transport.
ANUBIS: Logistics Management System
Powerful and Secure
Higher performance and compliance with the highest security standards. Over a million EDI messages every day.
GPS integrated with TAF-TSI
Innovative and more efficient operation process of railway logistics. Advanced tracking and location of wagons, containers and goods.
Modern graphic interface (UX)
Efficient usability designed for the user. Easy and intuitive browsing and functionality.
Multilanguage
English.
German.
Spanish.